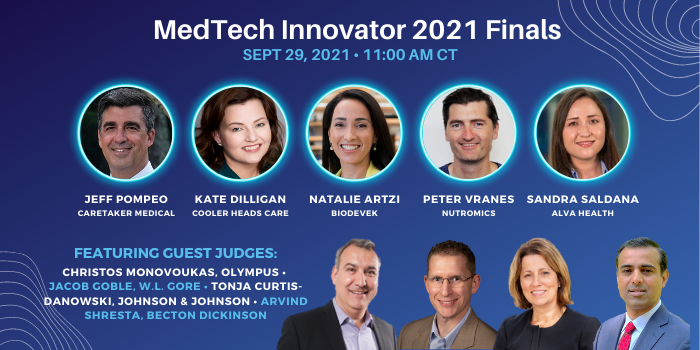 MedTech Innovator Announces Caretaker Medical among Finalists for $500K 9th Annual Industry Competition
MedTech Innovator, the largest accelerator of medical devices in the world, announced that Caretaker Medical have been selected among five finalists out of 1,100 applicants to compete for the title of MedTech Innovator 2021.
"Every year I am more impressed by the caliber of companies that take part in our Accelerator and Showcase programs," said Paul Grand. "This year's five finalist companies are developing products that have the ability to really shake up the industry and provide significant value to patients. We are thrilled to be back in-person for our final competition at the conference and we know the live audience will have an extremely tough decision deciding this year's winner." Read more about the competition here or learn more about us today.