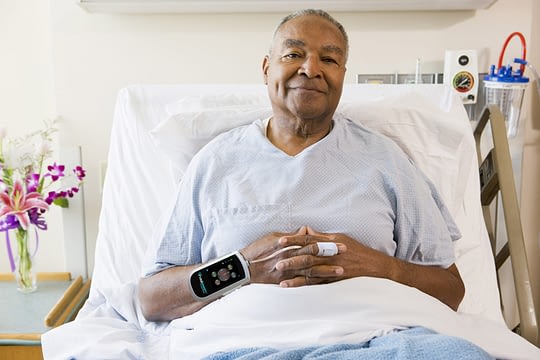 FDA Clears Caretaker Medical's Wireless Platform for Continuous Noninvasive Blood Pressure and Hemodynamic Monitoring
We are excited to announce the U.S. Food and Drug Administration (FDA) clearance of the company's next-generation VitalStream™ wireless blood pressure and hemodynamic monitoring platform.
Continuous monitoring of blood pressure is of great importance to detect and treat dynamic changes. Traditionally, blood pressure is measured intermittently with traditional cuffs that miss dangerous blood pressure changes, or it is measured continuously with an invasive arterial line, which is costly, requires a skilled clinician, and is difficult to use. VitalStream was designed to eliminate monitoring gaps associated with intermittent spot-check hemodynamic and vital sign measurements.
The VitalStream wireless platform expands the company's clinically validated PDA™ waveform analysis technology and AI algorithms to measure blood pressure and hemodynamic parameters with every heartbeat, providing an uninterrupted stream of real-time data that eliminates "blind spots" between manual spot-check measurements, without limiting patient mobility. Read our feature in BusinessWire.
Learn more about VitalStream today.